Health and safety at work statistics for 2018
Feb 27th, 2019
The HSE publishes a range of statistics relating to health and safety in Great Britain. Using a variety of data sources, including surveys and surveillance schemes, they provide statistics on work-related ill health and disease, workplace injury, enforcement of health and safety legislation, working days lost and costs to Britain as a result of health and safety incidents, as well as working conditions and management of health and safety in the workplace.
Key figures for Great Britain (2017/2018) have recently been released here on the HSE website and are summarised below:

1.4 million working people suffering from a work-related illness
2,595 mesothelioma deaths due to past asbestos exposures (2016)
144 workers killed at work
555,000 injuries occurred at work according to the Labour Force Survey
71,062 injuries to employees reported under RIDDOR
30.7 million working days lost due to work-related illness and workplace injury
£15 billion estimated cost of injuries and ill health from current working conditions (2016/17)
The full summary document is available in the "click to read article" section below. The content of this publication may be of interest to many businesses and it certainly is to ours, given that health and safety performance features so prominently when arranging commercial insurance. It is interesting to see the statistics compared between various industries, with ill health and workplace injury rates being significantly higher for agriculture, forestry and fishing compared to other industries. Another section looks at European comparisons, and here we learn that the UK consistently has one of the lowest standardised rates of fatal injury across the EU, lower than other large economies and the EU average.
The HSE website is an excellent souce of information for businesses. For those that may be interested you can subscribe for free email news updates on a wide range of health and safety topics at http://www.hse.gov.uk/news/index.htm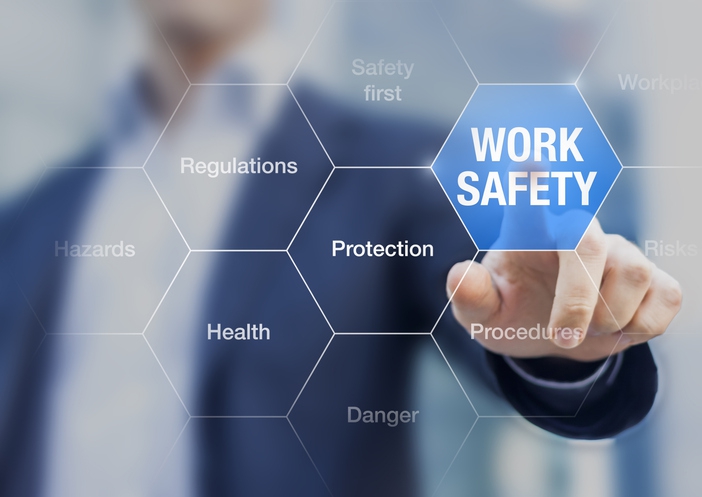 Click to read article »